Introduction
At St Francis Catholic College, we acknowledge the importance of understanding, supporting and working with students as they move through very specific transitional stages of their educational journey. Through the Transition and Pathways Program students gain access to real world knowledge and experience of industries, careers and ever-evolving transferable skills.
St Francis Catholic College is passionate about helping each student make informed decisions about their future beyond high school. Students are given support to research a wide variety of tertiary institutions, with access to careers assessment, one to one meetings and a deeper understanding of post school education, training and employment through the Transition and Pathways Program. This program provides students with real world knowledge from studying labour market trends to writing resumes,  exploring transferable skills to researching courses and careers.
St Francis also provides opportunities for students to connect with industry specialists through career days, industry webinars, industry workshops and experience days along with inspirational guest speakers from a variety of post school education and training providers. Students are supported to undertake work experience where it meets their needs, giving them invaluable exposure to professional life.
We support our students to be successful lifelong learners that are Responsible global citizens with a strong sense of belonging. The Transition and Pathways program, aims to equip St Francis Students with the skills needed to be confident members of our community and provide a service to others.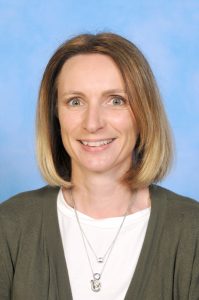 Mrs Helen Lyons
Transition & Pathways Specialist/ Careers