School Holiday Trading Hours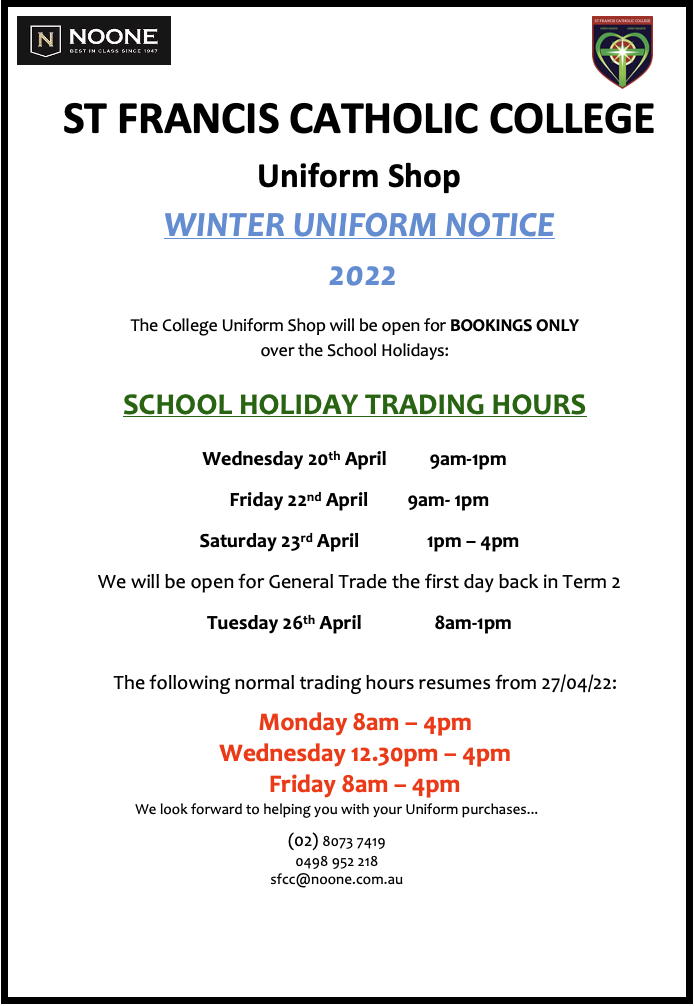 Term 1 2022 Trading Hours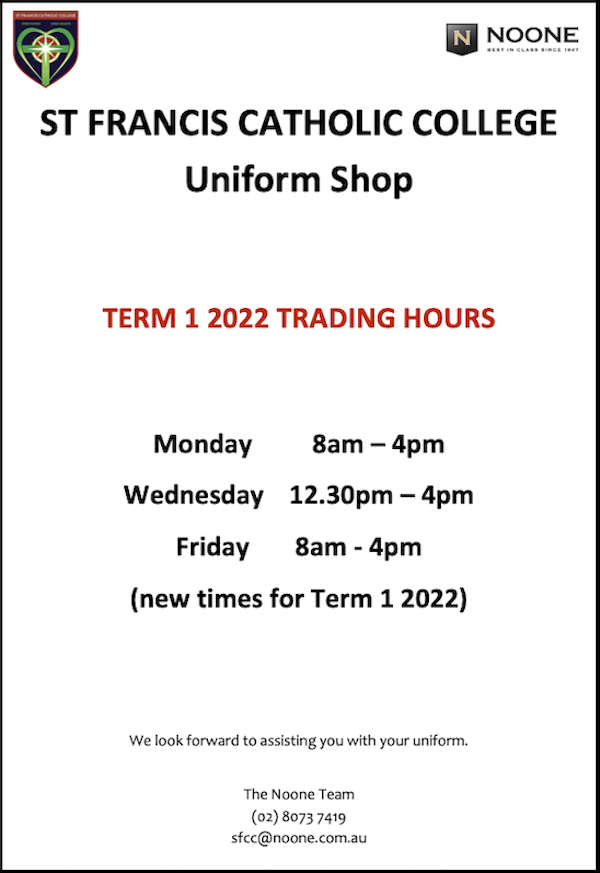 The Uniform Shop will re-open from today (Monday 8th November).
Online orders can be collected during their operating hours.
The shop will be operating under NSW Health Orders which include proof of double vaccination, wearing of face masks & appropriate social distancing.
Contact Us
If you need to contact Noone you can do so on the Landline: (02) 8073 7419. Please note that this number is only manned during the times that the Uniform Shop is open.