Year 9 2022 – Course Selection Handbook
Middle Years Learning - Year 5 to Year 8
Why Middle Years Learning?
Current research indicates the significant challenges for young people as they transition from a traditional primary school to high school model. The vast differences in pedagogy (how teachers teach),  curriculum (what students learn) and environment, accompanied with a myriad of socio-emotional challenges, presents a complex problem for students which often leads to a decrease in academic learning outcomes and poor self-efficacy. 
At SFCC, our Middle Years Learning program is designed to combat these challenges and assist in minimising the disruption caused by the traditional transition by providing students with:
a continuum of learning that promotes seamless transitions and flexible groupings of students as communities of learners.

continuous student tracking of knowledge and skills to enhance and individualise teaching and learning experiences.

learning that is characterised by consolidation of literacy and numeracy skills and a blend of explicit teaching and independent learning across each Key Learning Area. 

targeted instruction and intervention to meet their learning needs which is achieved through Middle Years Mathematics and English Teams comprised of teachers that have additional time allocated for collaboration and student intervention. 

opportunities for students to engage in creative and collaborative learning experiences characterised by the seamless use of technology.

opportunities for Stage 3 students to access specialist facilities with appropriately trained staff.
Our Philosophy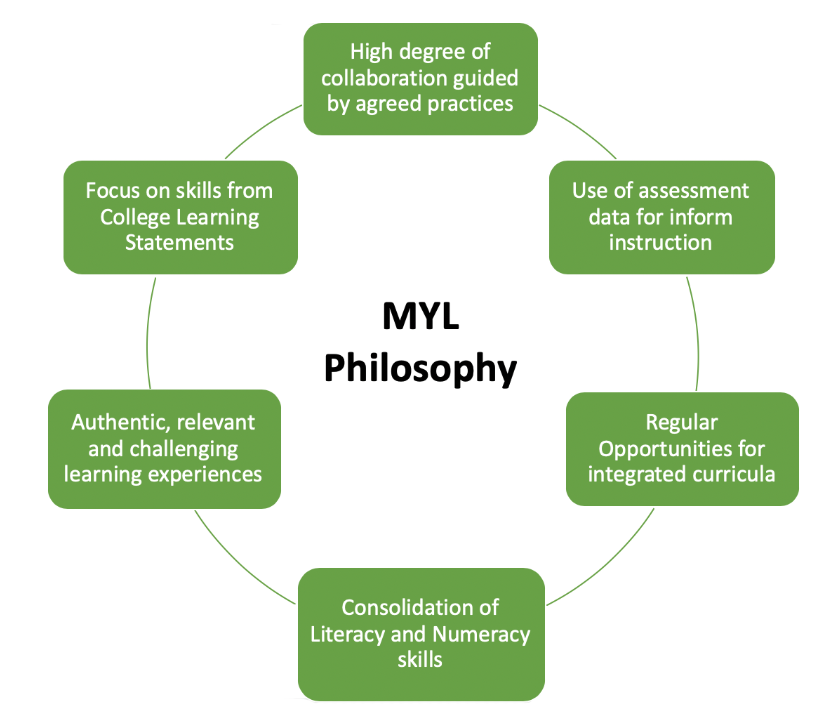 MYL Essential Attributes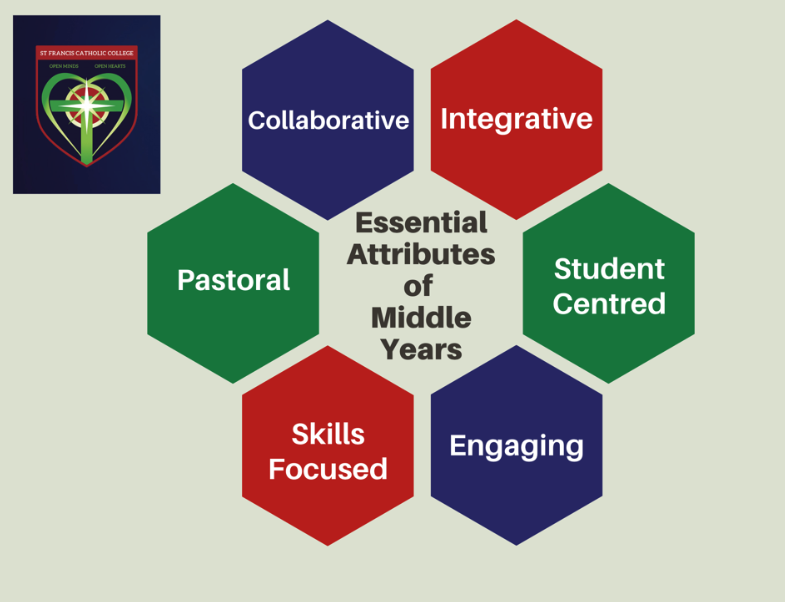 These Essential Attributes are embedded in the Teaching and Learning programs for all Middle Years Students.
Pastoral

Foster empathy, compassion, gratitude, a sense of belonging and connectedness

Develop Social Emotional Learning (SEL) Skills

Empower students to be community minded and active citizens who contribute positively to society and the global community

Encourage students to build on their personal strengths and embrace challenges

Collaborative

Core Teaching Teams work together to design learning experiences

Organisational structures support collaboration across the disciplines

Integrative

Promotes 21st Century Skills across the curriculum

Includes cross disciplinary and interdisciplinary learning

Assessment is varied and ongoing

Student-centered

Recognises that every student can learn and everyone is held to high expectations

Learning is differentiated and negotiated 

Students have choice in their learning

Engaging

Learning is relevant and exploratory

Connects learners with their world through relevant experiences that nurture and promote imagination and curiosity

Skills Based
Students focus on these success skills:

Communication

Collaboration

Critical Thinking

Creative Thinking

Research

Self Management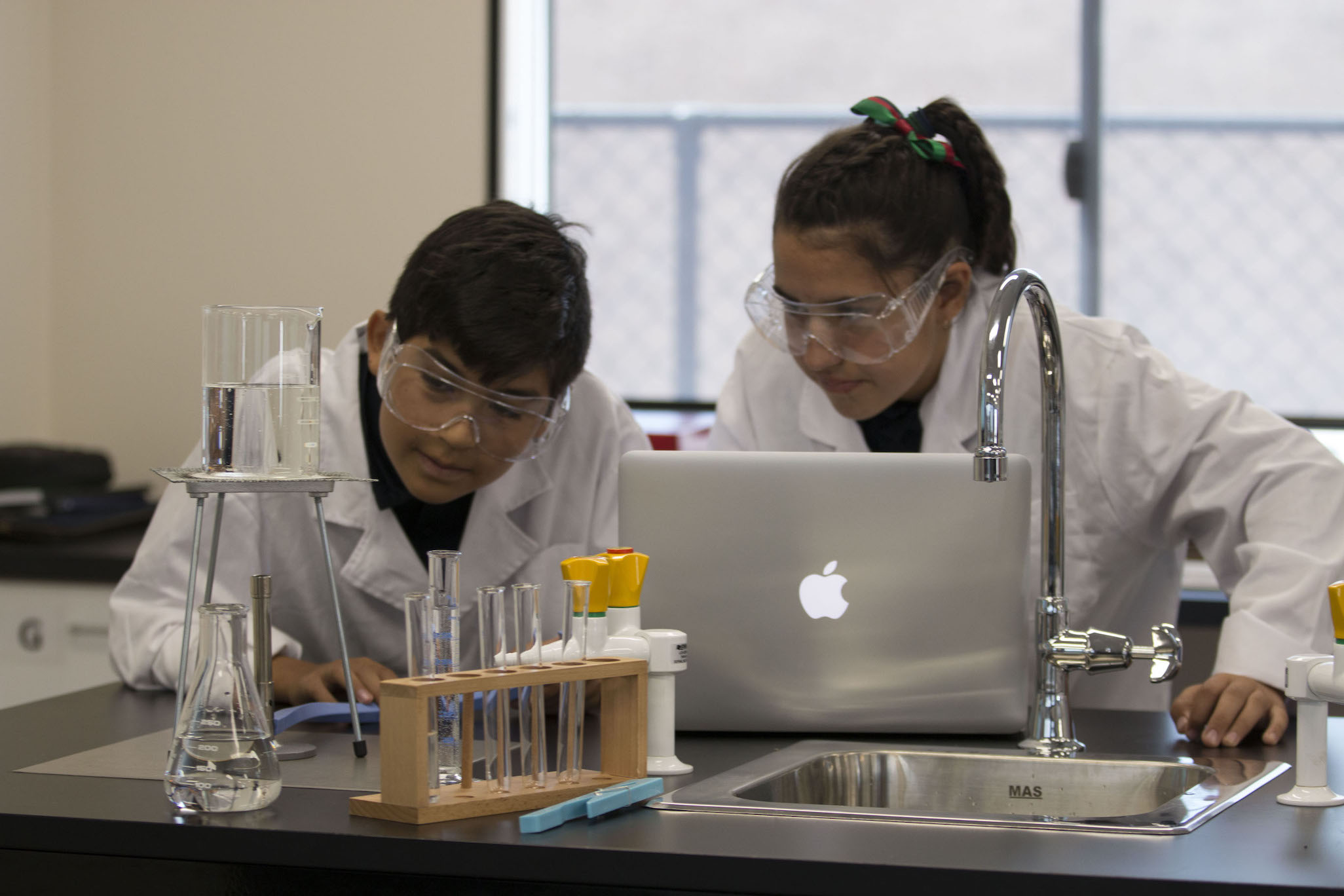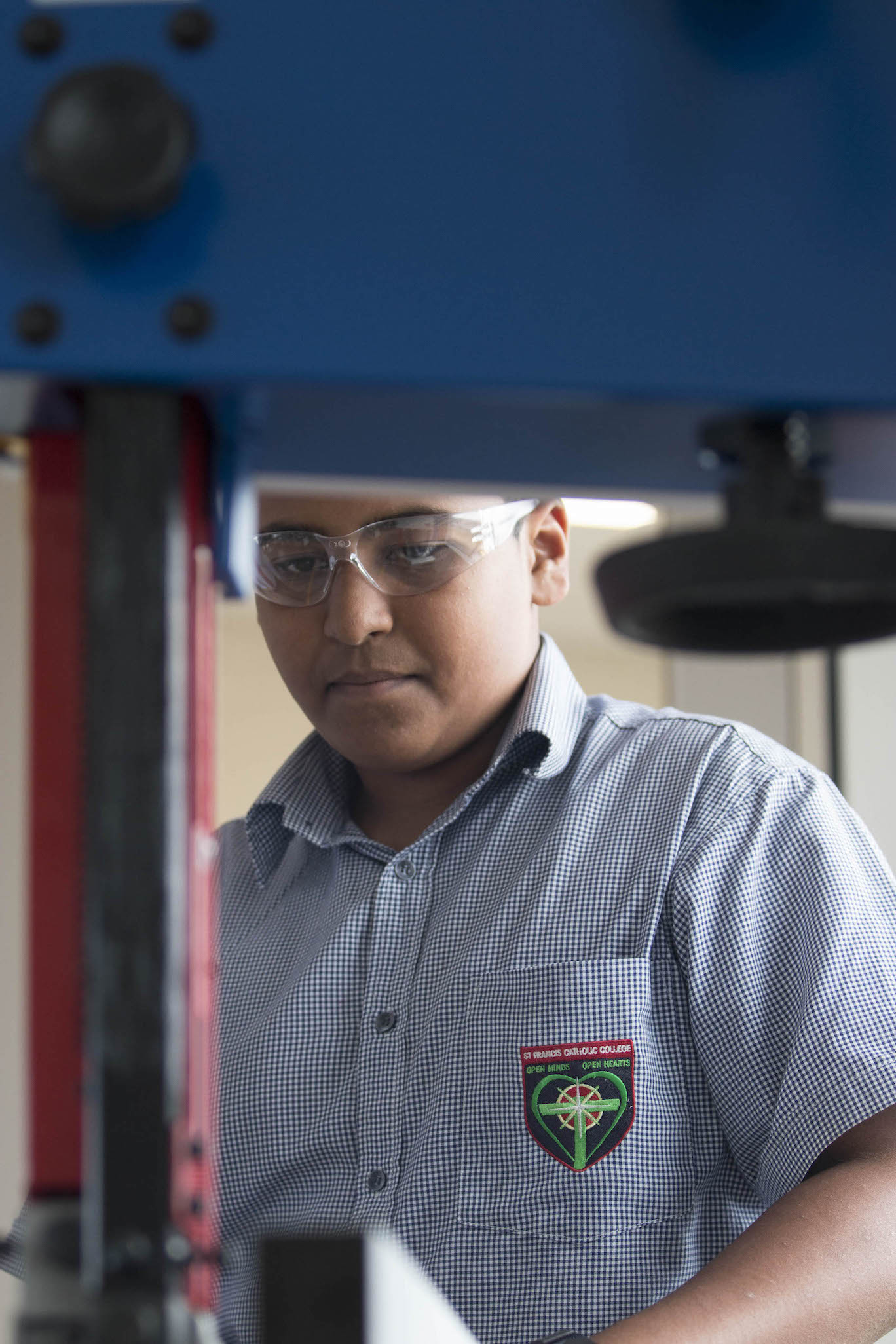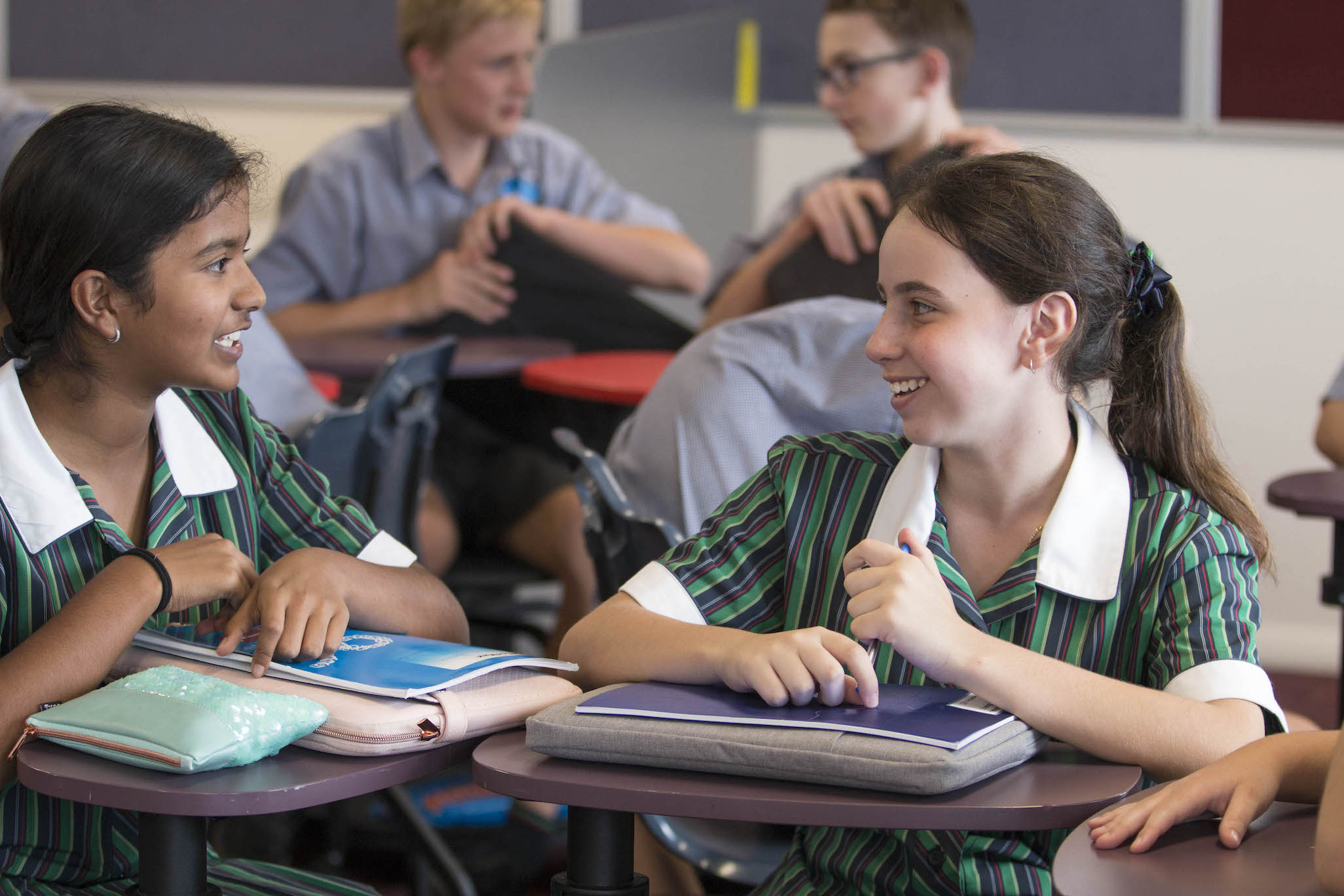 Stage 3 Learning Program

Stage 4 Learning Program

Students in Years 5 and 6 will study the following subjects:

Religious Education
English
Maths
Science & Technology
PDHPE
HSIE
Creative Arts

Students in Stage 3 will benefit from having a core group of approximately 3-5 teachers who will implement the learning experiences.

Students in Years 7 and 8 will study the following subjects:

Religious Education
English
Maths
Science
PDHPE
HSIE
Visual Arts
Music
Languages - Japanese
Technological and Applied Studies

Students in Stage 4 will benefit from having a core group of approximately 4-7 teachers who will implement the learning experiences.
Curriculum Overviews
Each Term, students receive a Curriculum Overview which outlines the units of study and important information relevant to parents/carers and students. Please see the links below:
Assessment
In addition to the information provided in the Assessment tab, Middle Years Learning students will also receive Formal Assessment Tasks via a notification which outlines the details of the task and date of submission. These tasks are designed to develop students' time management and organisational skills by working towards a deadline and ensuring they start working on a task well before the due date. It is important to note that a formal assessment task is one piece of evidence teachers will consider when determining an overall grade. 
The tables below briefly outline the Formal Assessment Tasks for Years 7 and 8 in Term 1. We hope this will provide some additional information to parents/carers regarding upcoming tasks and due dates to encourage a working partnership between home and the College. As previously mentioned, your child will also receive a notification which explains the task in detail.