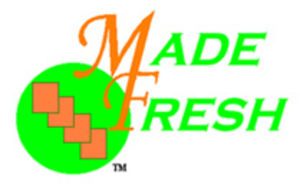 | | |
| --- | --- |
| Canteen Menu Junior Students | |
| Canteen Menu Senior Students | |
| Flexischools Online Ordering Brochure | |
Dear Parents & Caregivers,
We are very pleased to announce that we have negotiated the services of 'Made Fresh' to offer a canteen and lunch order service each day for students at St Francis Catholic College.
Parents/Students wishing to order their lunch will need to write their full name, class and items to be ordered including price on a paper lunch bag and include the correct change. Students orders must be submitted to the canteen before school.
- Any Questions about the food provided by Made Fresh, contact them directly at: http://madefresh.net.au/contact-us
- Any Questions or concerns about the Canteen ordering process for SFCC, contact the office or email: info@sfccdow.catholic.edu.au
Warm regards
Simon Abernethy